News
Minggu, 03 Oktober 2010 - 21:57:11 WIB
Star Wars Saga 3D in 2012
Diposting oleh : Rangga Adithia (@adithiarangga) - Dibaca: 3310 kali
---
Lucasfilm dan 20th Century Fox sedang menyiapkan untuk kembali merilis keseluruhan film Star Wars di bioskop, tidak hanya itu tapi juga mengkonversinya dengan teknologi 3D. Satu film akan dirilis setiap tahun, jadi jika saya tidak salah hitung maka total 6 tahun untuk semua film.
Star Wars: Episode I The Phantom Menace (1999) akan menjadi film pertama yang dirilis pada awal tahun 2012. Lucasfilm menyatakan pada Variety bahwa mereka berjanji akan membuat film ini terlihat bagus dalam 3D seperti memang dishot dengan kamera 3D.
"It's not going to look like [conversions] we've seen in the past," said John Knoll, the visual effects supervisor for Industrial Light & Magic.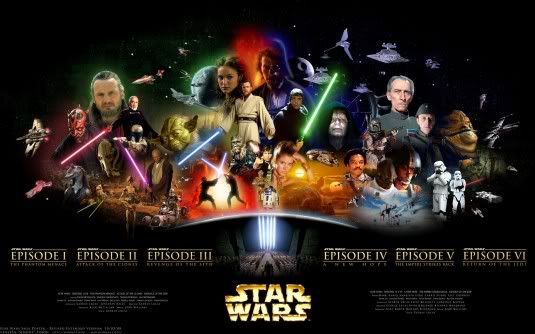 Jadi bagaimana menurut kalian, khususnya para penggemar Star Wars?
Berita Terkait :